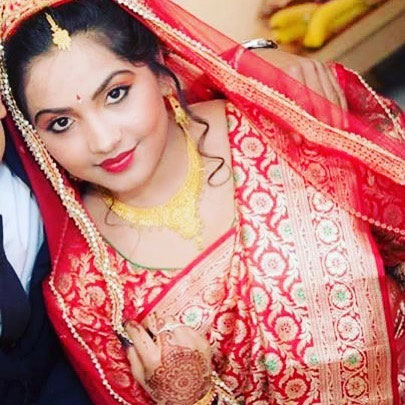 Professional Make-up Artist
I am here to help you to achieve perfect, flawless look for your special day by looking after your skin. I will work with you to achieve the perfect look that is tailored to your own unique style, playing to your best facial features, whilst at the same time still look like you. It is so important that you feel comfortable with your make-up, be it a natural, classic, contemporary, vintage or a more glamorous look.
For bridals, a trial is highly recommended, giving us the opportunity to meet and to have an in-depth consultation to help achieve the perfect look. I would recommend approximately 4 - 6 weeks before your wedding day, if you can't, it could be done just before the wedding date if necessary. Trial normally takes approximately 1.5 - 2hrs. Trials are also available to any of your bridal party members who would like their wedding make-up done professionally. For further details, feel free to reach out to me.
Personal Makeup Lesson
Two Hour lesson using the makeup you already have in your makeup bag! Learn to get the best coverage out of your foundation, fill in your brows, and create a day-time as well as a night out look custom fit for your face. You'll learn how to make the most of your best features for every day, or for that special event or night out. You'll also learn about product suitability for your complexion to achieve maximum effect, along with lots of handy hints & tips of the make-up trade to creating beautiful, elegant looks. They are designed to give you the skills to suit your busy lifestyle, whilst having a positive impact on your everyday life when it comes to make-up.
Bookings
For any enquiries or to book an appointment, please contact me, and I will get back to you as soon as possible.
Or if you want to surprise someone with a nice gift…  Gift Certificates are also available for all my services – the perfect idea for that perfect gift. All certificates are valid for 12 months. To order a certificate, please contact me.